What to Know About the Substance Abuse Counseling Certification / Licensure Process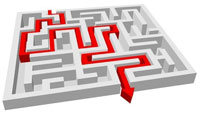 It's not just the human resources director who determines who is qualified to practice addiction counseling. You can expect your state to have regulations in place. However, the credentialing process will vary. Some states license or certify substance abuse counselors directly. Some direct them to a third party certification agency. There may be just one recognized certification board in your jurisdiction or there may be several. The most widely accepted certification boards are members of the International Certification and Reciprocity Consortium (IC&RC) or affiliates of the Association of Substance Abuse Professionals (NAADAC).
There are similarities in the process regardless of whether the state issues the credential directly or entrusts an outside agency. Full certification requires experience. In some cases, you will hold an entry-level credential while you accrue your experience. Other requirements include education, examination, and character screening.
Education Requirements
You will need to document your education. A high school diploma or GED is the minimum requirement, though some boards set standards higher. In most states, lower level certifications do not require a college degree. However, they do require a set number of related education hours; some will be addiction-related, others counseling-related. In many cases, you have the option of completing your hours through formal academic coursework or continuing education.
<!– mfunc feat_school –>
Sponsored School
Featured Programs:
Southern New Hampshire University offers a CACREP accredited Master's in Clinical Mental Health Counseling that includes courses in Substance Abuse and Addictions. Click here to learn more about the programs offered at SNHU.

---

Grand Canyon University offers a Bachelor of Science in Counseling with an Emphasis in Addiction, Chemical Dependence and Substance Abuse as well as a Master's in Addiction Counseling accredited by the National Addiction Studies Accreditation Commission (NASAC). Several additional mental health, behavioral health and psychology degrees are also offered. Click here to contact Grand Canyon University and learn about their programs.

---

Capella University offers an

online MS in Addiction Studies

and a PhD in Addiction Psychology. Capella University also offers three online CACREP-accredited programs: MS in Clinical Mental Health Counseling, MS in School Counseling, and PhD in Counselor Education and Supervision, as well as a COAMFTE-accredited program, MS in Marriage and Family Therapy.

Click here

to contact Capella University and request information about their programs.
<!– /mfunc feat_school –>
Character and Professional Competence Requirements
Your credentialing agency will also have polices in place to assure that you meet ethical and legal standards and have the capacity to practice competently. You may have a fingerprint-based criminal background check as a condition of licensing. You may instead sign a release authorizing the certification board to carry out background screening. Independent certification boards often require several letters of reference. They also ask you to sign a code of ethics.
If you have ever had a substance abuse or addiction problem, you may need to attest that you have been drug-free for a specified period of time.
Experience Requirements
You will work a specified number of hours (typically, 2,000 or more) before you are fully credentialed. You may need to register or pursue an entry-level credential in the interim. However, this is not a universal requirement. Your state agency may mandate that a certain percentage of the counseling staff is 'qualified'; the rest may be working toward this status. Chances are good that your supervisor will eventually need to provide an evaluation or recommendation to the certification board.
Examination Requirements
You will also need to go through an examination process. This typically takes place after you have applied. Most boards require NAADAC or IC&RC examinations. Some states will accept either. In some cases, the only requirement is for written examination. In others, you must pass an oral examination. You may need to prepare case studies and submit them with your application.
You may also need to take a jurisprudence examination (a test of your knowledge of counseling-related law and ethics).
Credentialing… and Beyond
When you have met all requirements, you will be authorized to use a particular title. This title will vary from state to state. It may include the word 'licensed' or 'certified'. Third party boards issue certifications, never licenses. State agencies may issue either licenses or certifications. In some states, the term 'licensed' refers to master's level practitioners while 'certified' refers to those below this level. In others, all are termed 'licensed'.
How important is the title? Not much! It can be important what agency grants it. Still, holding a third party certification doesn't necessarily mean you are at a disadvantage if you relocate. Some government licensing agencies are member boards of the IC&RC. Reciprocity is often a fairly simple process, though some states set requirements above the norm.
Addictions/Substance Abuse Counselor Requirements by State